Synthetic Vs Conventional
SYNTHETIC VS. CONVENTIONAL Although you might know that synthetic oils outperform conventional oils, you might not understand why. The differences begin at the molecular level.
Synthetics don't contain the impurities and molecular irregularities inherent to conventional oils. Synthetics' pure, uniform molecular structures impart properties that provide wear protection, extreme-temperature performance and fuel efficiency conventional lubricants just can't touch - all of which helps you save money with vehicles that run better and last longer.
ENGINE PROTECTION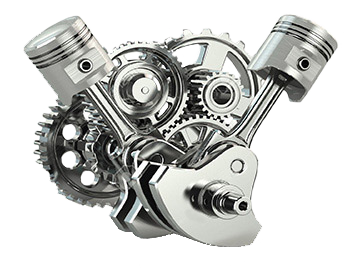 Only a microscopic film of oil separates metal surfaces in your engine from touching and causing wear. AMSOIL synthetic motor oils form a more durable fluid film than conventional oils due to their resilient base oils. They reduce wear and help you maximize engine life.
COLD
36% EASIER AND FASTER COLD STARTS
When the temperature drops, motor oils thicken and move slower, causing parts of your engine to remain unprotected for a short period of time. AMSOIL is more fluid at cold temperatures than the tested conventional oil, giving you 36% easier and faster cold starts*. This means that it can reach vital components faster, providing more immediate engine protection and reduced wear.
*Supported by Cold Crank Simulator test (ASTM D5293)
HOT
5 TIMES CLEANER ENGINES IN HOTTER CONDITIONS
To keep pace with the increasingly strict fuel economy standards, vehicle manufacturers are designing engines differently, causing them to run hotter than ever before. The average operating temperature is up to 235F, and even higher under heavy loads. This heat can quickly break down the oil and cause oxidation, sludge and deposits.
AMSOIL GUARANTEE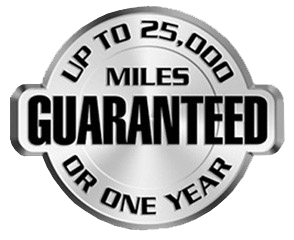 AMSOIL guarantees the performance of its products, so you can be confident they perform as advertised.